The New Kids on the Block are back.
Their new album "10" has been released to the majority of countries today.
You can either download the album on iTunes or get the cd on Amazon, at Target and your local record outlets.
Associated with the album release, they will be doing an InStore Signing at the J&R Music World in New York City later today, followed by TV appearances on the "TODAY Show" (NBC), "The View" (ABC) and "Watch What Happens Live" on BRAVO throughout the day tomorrow.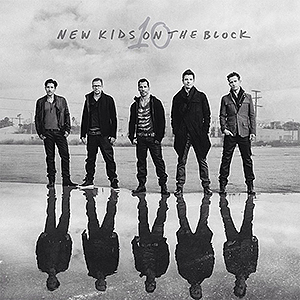 A few countries, such as Australia & Germany among others, will have to wait until Friday, April 5th to get their hands on this album, but it's definitely worth the wait.
Read the referring NKOTB.com News Blog below:
IT'S HERE! NKOTB 10 HAS ARRIVED!

10 is now up on iTunes in the US, Canada, Latin America and many more countries around the world*! If you pre-ordered, don't forget to collect!

If you didn't pre-order, you can get it now, including the bonus track "Block Party"!

*A few countries, including Germany and Australia among others, will see 10 released later this week.
Other than that, the New Kids on the Block have completely revamped their official website.
Visit NKOTB.com to have a look at it.